Being home to some of the most revered companies in the world such as Yahoo! and Atari, Sunnyvale has quite some distinction to its name for more than that reason alone.
It is also considered as being one of the safest cities in the United States, with most institutions going as far as to claim that it is indeed the safest city in the country.
The claim is also rarely argued with since Sunnyvale and the people who live in it seem to be the picture of serenity especially when you compare the statistics and living conditions to the other parts of the country – even the ones that are known for their wealth.
The city is beautiful by design and the local government ensures to maintain its aesthetics for years to come. For that, it stresses on civil best practices such as disposing of your construction waste like dirt and concrete by following proper channels.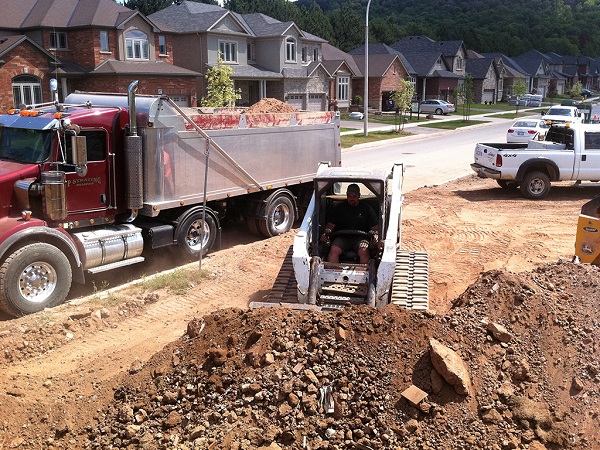 As a local provider who strives to maintain the integrity and sense of community with the Bay Area, Ethan Logistics complies with local requirements to dispose of construction leftovers through specialized Sunnyvale cheap dirt removal services.
With our management having 15 years of experience in transportation and trucking, we have the knowledge and the tools to deliver services that ensure timely pickups, safe execution and affordable rates for dirt and concrete removal in the San Francisco Bay Area.
Sunnyvale cheap dirt removal is one of the specialized segments from our slew of services. Through this special offering, we make sure that we provide our clients with unparalleled services that take the proverbial worry and the load off of their shoulders, so that they can focus on the completion of their construction projects without stressing out about something that should not be an extensive problem, to begin with for an experienced provider.
While we understand and agree that delivering such services in an effective manner is not a mean feat, our years of experience within the region gives us the ability to provide Sunnyvale cheap dirt removal services with ease.
We make sure to not go heavy on your pockets even if the load seems out of the ordinary, and take pride in providing some of the best rates possible in the region while also maintaining the level of service that you expect from the highest footed bills in any industry. And this approach is what lets us provide you with Sunnyvale cheap dirt removal services with an insured fleet that takes care of the difficult processes for you without costing you a fortune.
If you are looking for Sunnyvale cheap dirt removal services, do not think twice before reaching out to us through our contact form, or give us a call at 510-766-9950. We always welcome questions and will be glad to answer yours.