When it comes to selecting dump trucking services, customers have to make sure that they select a reliable provider with a fleet that can meet their needs.
But when it is a question of selecting dump trucking services in Fremont, the selection process tends to be more nuanced. Customers have to be wary of a key issue that could change the course of their construction project.
1. Traffic Congestion
We are, of course, referring to the traffic congestion problem in Fremont.
Since the Bay Area is one of the top three regions in the country prone to traffic-related problems, the city of Fremont gets tangled within the issue by being home to some of the busiest of streets in the area.
What adds to the issue is that most of the traffic which causes these issues does not even belong to Fremont. According to statistics quoted by city officials, 40% of traffic on Mission Boulevard is just the one which is passing through to other parts of the Bay Area. This unpredictability of the emergence of traffic out of nowhere has caused the city to provide warnings such as not trusting one's traffic apps.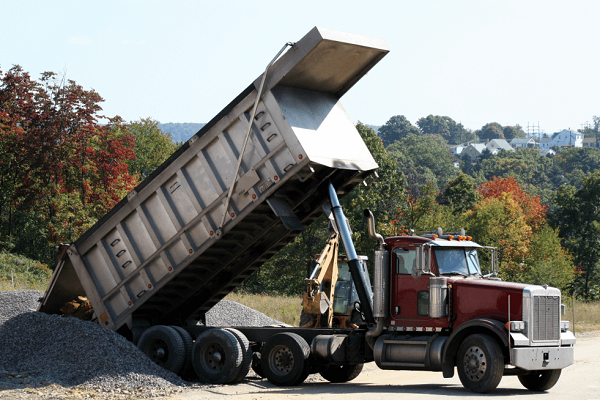 Keeping this in mind, customers who are running construction projects in the area have to keep this problem in check and make decisions which ensure that any unpredictable traffic congestion does not affect their projected construction timeline.
2. Local, Reliable and Competent
That is why, where projects in other areas could do away by just selecting a provider with a fleet that could deliver their needs, the ones looking for Fremont dump trucking services have to ensure that they select someone local, reliable, and competent who is not just aware of these issues but also has the experience and tact to work their way around it.
Fortunately, Ethan Logistics fulfills all these criteria.
Serving Fremont and surrounding locations with a period of experience that spans over 15 years, we bring tenured intelligence to our customers with our Fremont dump trucking services, ensuring to deliver the required loads amidst the traffic issue.
3. Truck Condition
Since it is not just the traffic issue that could affect Fremont dump trucking services, we also make sure that we pay attention to our fleet's condition and keep it well maintained, so that there are no unexpected breakdowns on our way to the pickup or delivery site.
4. Pricing
Another aspect that should be mentioned along with Fremont dump trucking services is pricing. Where most providers charge sky high prices with no experience to their name, we will ensure that we present competitive pricing to you, so that the process of selecting Fremont dump trucking services gets to be easier for you.
5. Great Customer Service
Along with the aforementioned aspects, we also ensure that our services come with the same customer service experience as promised in our company's mission statement because we know that only by delivering on customer satisfaction could we continue to enhance on our growing Fremont dump trucking services.
Therefore, if you are looking for dump trucking services in Fremont, do not hesitate to reach out to us through our contact form, or give us a call at 510-766-9950. We would be delighted to hear from you!