As the heart of Silicon Valley, the City of San Jose has a reputation of looking its best even at the busiest of times.
It does not magically happen, either. Living in a city that is popular for being the focal point of a booming local economy, the residents of San Jose have a few sets of rules which they have to live by.
These rules ensure that they are paying their dues to the city in more than the form of monetary taxes.
For instance, the local government in San Jose asks for its citizens to comply with the regulations that are set for disposing of construction dirt and debris so that the streets are not littered after a construction project has been completed.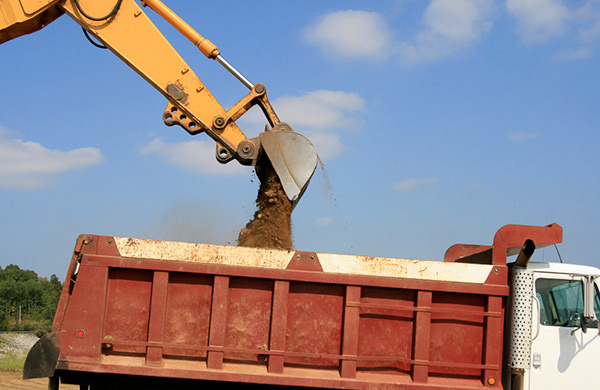 This is done to ensure that the dirt and concrete do not create any issues for others in the area, while also affirming the fact that the aesthetics of the city are maintained regardless of its ongoing projects that keep emerging on a consistent basis.
In order to comply with the aforementioned requirements, San Jose residents have to ensure that they make sure of the availability of relevant providers who could help them remove leftover dirt and concrete in an effective manner upon the completion of their construction project. However, since these services do not come cheap, they have to ensure that the provider they select does not burn a hole in their pocket.
Ethan Logistics is one such name that specializes in providing San Jose cheap dirt removal services.
Through our specially designed services and fleet that is equipped to handle large loads of debris, we are able to provide San Jose cheap dirt removal services across the city without any hassle.
Therefore, if you have a load that needs to be moved to the landfill or a designated spot, then rest assured that we can take care of it effectively. Just contact our trained and helpful staff, tell them that you are looking for our San Jose cheap dirt removal package, and we will take care of the rest.
We are insured and come with the assurance of doing the complete service for our customers instead of troubling them with unrealistic demands. If you hire us for San Jose cheap dirt removal, then rest assured that your construction site will get cleared within the provided time frame.
We take immense pride in our professionalism and customer service, which in our opinion is the most important part of any establishment, because if you have happy customers that truly enjoy working with you, only then you can have a successful business that could flourish for years to come.
The same approach drives us to continue providing services such as San Jose cheap dirt removal, backed by 15 years of experience within the industry.
With this in mind, do not hesitate to message us through our contact form, or give us a call at 510-766-9950, and we will be glad to rise up to the occasion.